Nice spring weather for a few days of hacking during our Easter (H)Egg 2016.
Working on home-made piezo crystals making our own Rochelle salts using selfmade chemistry lab equipment and continuing the Harz 5 project to mine our own resin and make colophonium, which then later can be turned into great DIY flux for coating our circuitboards.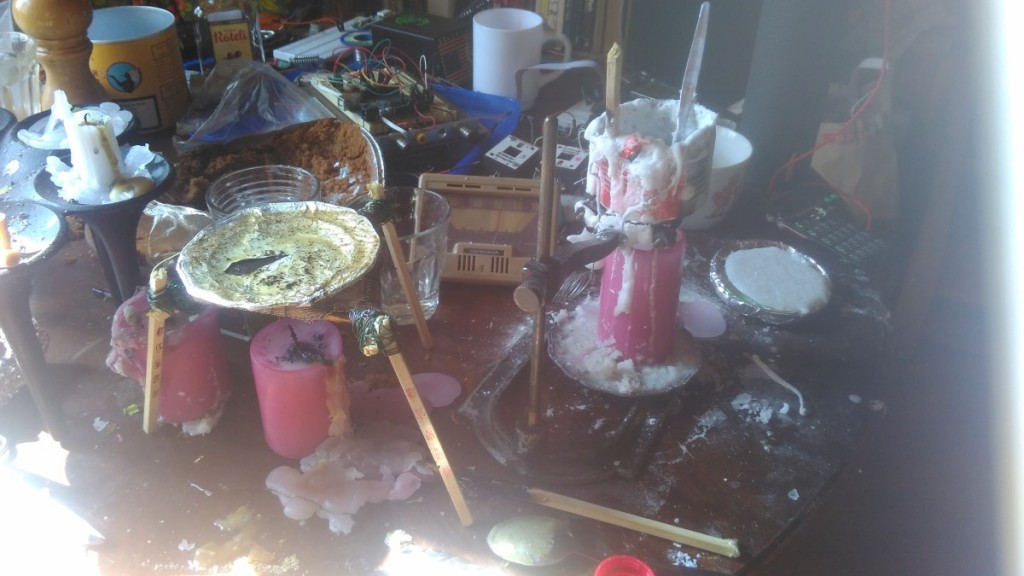 Pfffuuu…. but not so much wood available. let's get into the forest and start another edition of Hinderbiegele!